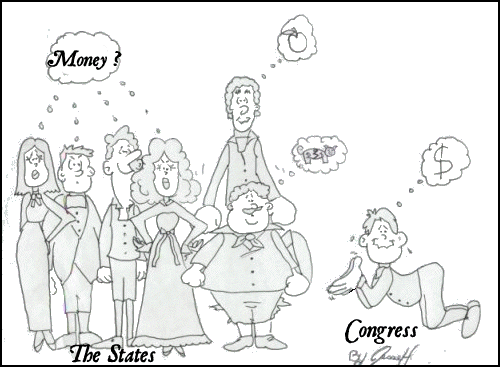 -No special taxes to be levied on sales of goods to a citizen of another state.
-Each states courts would be recognized by other states.
-Establish a congress made up
of two to seven delgates a state (one vote for each state regardless how many delegates).
- Sets out power not available to the states like oversea affairs and issuing currency
-Ensures that all officers in the militia at or above the rank of colonel be appointed by the state.
-A common treasury will be made to up keep the militia. Each state paying a certain amount.
-Congress has final authority to settle labor disputes
-Commits the US to pay all debts incurred by the colonies prior to the establishment of the articles
-The Articles are the supreme law of the land. The only way a law can be change is through amending.
These are the basics points of The Articles. These will be the laws that will shape America into a great nation.
Biographical Analysis: Who Is Richard Henry Lee?
Richard Henry Lee was a born orator. Confrontational by nature, Lee possesses a fiery rebellious spirit. Maybe those were the qualities that makes him one of the leading patriots today. A member of Virginia's House of Burgesses , he is know for his extreme anti-slavery views. He is on many committees which led to his involvement in constructing the Articles of Confederation. Although a self proclaimed Antifederalist, he accepted and helped ratify the Articles because "It was this or nothing" he said to one source. His part in the Continental Congress included to chairing the committee that drafted the final copie of the Articles of Confederation. His influence may have led to it being finally ratified. He also helped to secure Virginias cession in land claims. Lee is also known for his book "Letters from the Federal Farmer" in which he voiced his fears of a consolidated central government.