Testing the Water Quality of Blair's Valley Lake and its Tributaries.

---

The water quality in the Potomac River Watershed can be monitored by frequent student data collecting in different areas, like the Blair's Valley Lake. The students performed tests on water they collected from different sites in the lake and the stream that flows out of it. Dissolved oxygen is an important indicator of decay and algal growth. We also tested for but found no E.coli bacteria. Our ph test was also in the normal range. Biological oxygen deman d is calculated by comparing the dissolved oxygen level of day 1 and day 5. The difference in the dissolved oxygen readings indicates the amount of demand by micro-organisms in the water.

The students also took temperature readings at two different locations to see if there was a difference between upstream and downstream locations. At picnic tables near the lake, the students ran water chemistry tests on nitrates and phosphates. They also investigated the turbidity and total solids found in the water samples.

In the stream below the lake, the students located their exact longitude and latitude cordinates using two satellites that gave us the readings on handheld monitoring devices.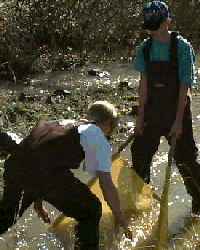 Several students put on waders and went into the stream. Using seining nets, they collected varoius macro-invertebrates. After identifying the organisms, using various keys, the students calculated the Benthic Macroinvertebrate Tolerance Index which gave the stream a Water Pollution Tolerance score of MEDIUM.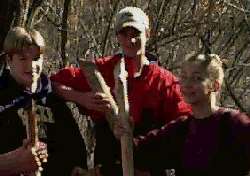 As a final "peek" at the Blair's Valley ecosystem, the students sloshed their way to the site of a beaver dam. It also was a perfect ending for our wetlands fieldtrip.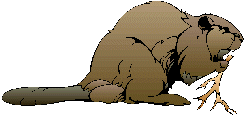 ---
The Virtual Field Trip Main Page