Langston Hughes: The Man Behind the Poems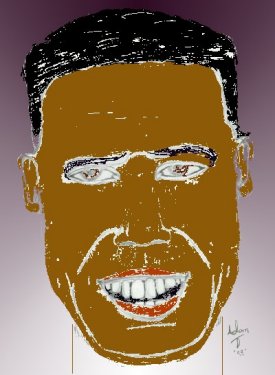 James Mecer Langston Hughes was born in Missouri in 1902. Through Hughes' childhood he was forced to live in many different homes different homes because of his mothers often absent. Hughes mother was an actor, and she was usually on the road. When Hughes was very young his ill-tempered father moved out of the states to Mexico to escape "American oppression." For that Hughes hated him.
Because of his parents problems he was left with his grandmother in Lawrence, Kansas for several years. When Hughes grandmother died he lived with his mother again. Before settling down into Cleveland he lived in several different cities with his mother. He later wrote, "My theory is, children should be born without parents-- if born they must be." Because of Hughes color , it kept him out of many things, such as theaters, boy scouts, YMCA.. Because of this he had to find something to pass the time, so he began to fantasize. In this he began reading . By the time Hughes was a young man, in his late teens, he had began to write poems. Hughes went to The University of Columbia for a year. It turned out that he was the only black student on Columbia's campus. After leaving college Hughes decided to travel. Hughes made it to Africa, France, and Italy. One day Hughes handed the famous poet Vachel Linday's a piece of his work , Linday's reaction to Hughes work was to have a public reading of his poetry. Vachel Linday had discover a bus boy poet.
---
The Montgomery Bus Boycott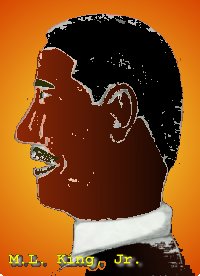 Martin Luther King organized the Montgomery Bus Boycott. This boycott enforced racial segregation in public transportation. While King was trying to end segregation in public transportation he was arrested and was threatened on numerous occasions and his home was bombed. Martin Luther King Jr. was a respected leader in this organization. This boycott ended all segregated public transportation in the city of Montgomery and was one more step towards equality.



George Cassutto's Cyberlearning World:
http://www.cyberlearning-world.com
[Lesson Plan of the Day] [Cassutto Memorial] [About the Author] [Search] [Civics Lesson Plans]