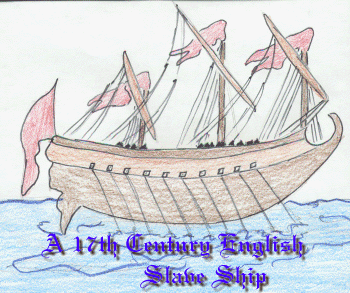 The African Slave Ship: Hell On Earth
Slave trader was a well known name among the tribes of Africa. Many were given the choice of becoming a traitor to their own people and trade them for weapons or become a slave themselves. As you would probably guess, most of them that were given a choice, chose to be a traitor their people. Most people believe that the white man is mostly responsible for the capture of the African man, but it is actually their own kind that is responsible for most slaves capture. This information is to help you better understand the myth that the white man is responsible for "most of the captured slaves.
Sardines are caned fish that people mainly do not like, an African man would have in worse condition than that Sardine. A black man would have been packed alive with other men only being able to get up to use the ship's toilet or urinate of the side of the ship of if he is lucky. If another man died he was thrown over board or left to rot. Most of them who survive the ship captain's torture, would be then forced into a life of hard labor. Families would be seperated, and some times sent to sent to different parts of the country. If you were a beautiful young African Queen, you stood a high chance of becoming a sex slave, to your master and possibly his whole house hold, "All the males of course". Over the centuries this has caused alot tension between the Blacks and Whites. The purpose of this website is to have people think about history, and stop blaming one another for each other's problems.
The black people died of exhaustion, disease, or the harsh beating the ship owners gave, not including starvation and dehydration from being in the hot sun all day. Would you believe that of 970 slaves shipped on the Cintra,
214 died of disease or starvation. The following ships are examples of people being shipped and those who survived, the names of the ships they came in will also be listed:


Brillante-shipped- 621-died-214,
Commodore-shipped- 685-died- 300,
Explorador-shipped- 560 died-300.





This segment will show the names of ships that slaves were sent in and the number sailors and slaves who lived and died.


| | | | | |
| --- | --- | --- | --- | --- |
| Ship | Sailors | Died | Slaves | Died |
| Royal Charlotte | 17 | 0 | 120 | 50 |
| Molly | 13 | 7 | 105 | 50 |
| Surrey | 25 | 4 | 255 | 10 |
| Three Friends | 12 | 2 | 144 | 8 |
| Vinus | 22 | 2 | 321 | 1 |
This was between 1800's to the 1850's!
---
AFRO-Americ@ has a great website on this topic. Please visit and learn more.
---
Sources of Information:

Black Cargoes-by Daniel Pratt Mannix, Pages 145-146

Black Voyage- Thomas Howard, Pages. 200-215

By:
Dexter L.
Kenny C.
---
George Cassutto's Cyberlearning World

[Lesson Plan of the Day] [Cassutto Memorial] [About the Author] [Search] [Civics Lesson Plans]