African Americans have helped shape America's past. They have given wide ranging contributions in the areas of politics, business people, and scientists/doctors. Within these three groups are people like Wally Amos, Booker T. Washington, and Carol Moseley-Braun.

Wally Amos, born in Tallahassee, Florida, is a businessman. He founded Famous Amos Cookies. He started his cookie business in 1975. He is also an author. In 1983 Doubleday published Wally's own autobiography called: "The Famous Amos Story: The Face That Launched A Thousand Chips." Wally has gotten many awards like The National Literacy Honors Award and the President's Award for Entrepreneurial Excellence. Wally has always worked hard to get where he is today and it has paid off.
Booker T. Washington was also a good businessman. He was an educator and was the most influential black leader in his time. Booker lived from 1856 to 1915 and accomplished much in his lifetime. Booker T. Washington was born a slave in Ford, Virginia, but that did not stop him from doing the things he wanted to do in life. Booker instituted and managed Tuskegee Institute and the National Negro Business League. Booker advised Theodore Roosevelt and William Howard Taft, two U.S. presidents, on racial problems and policies.
John Harold Johnson was an editor/publisher. He went to DuDable High School in Chicago, where he was the editor of the school paper and graduated with honors. He went to The University of Chicago and Northwestern University. John got $500 cash form a loan company. He published Negro Digest in 1942 and Ebony Magazine later on.
Samuel Frances was successful tavern owner in New York. In 1762, he opened the Frances Tavern and to this day it is still open. The restaurant was famous for its desserts. Many believe that George Washington chose this site in his 1783 farewell to his officers as he retired at Mount Vernon.
Paul Cuffe was a shipper for New England in 1792 to 1810. He was born on Chuttyhunk Island, Massachusetts, in 1759 as a free child. He and his brother got in to the trading business during the Revolutionary War. This included running British blockades with American supplies. This small business eventually became a large fleet and he got his own shipyard. On September 17, 1817, Paul Cuffe passed away.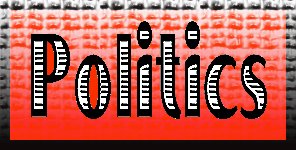 Carol Moseley- Braun was the first black woman to be elected into the Senate. Earning 53 percent of the vote, she beat Republican Richard Williamson. She took office on January 5, 1993. After two terms in the Illinois House of Representatives that she was elected into in 1978, she became the first Black women to serve as Assistant Majority in Illinois' history.
Shirley Chisholm was a New York Democrat and the very first women to serve in the United States Congress. She was a member of the House of Representatives from 1969 until 1983. Shirley was also the first Black woman to run for the presidency.
There have been many Black Politics in the U.S. History. People like L. Douglas Wilder who was the first Black man to be elected into any state. The state he was elected to was Virginia. David Dinkins was elected as the first African American to be the Mayor of New York. Sharon Patt Kelly was the first African American woman to become a mayor of a major U.S. city. The city was Washington D.C. There have been many more black people to serve in the U.S. Congress and there will be many to come.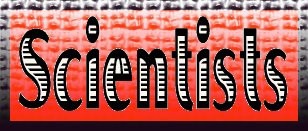 There have been great African American scientists and doctors. From the more famous like George Washington Carver and to the least known like Benjamin Banneker. They have helped pave our road to where we are today.

Benjamin Banneker was a great mathematician. He was born in 1731. Banneker made the first clock to be made completely in America. He carved it out of wood pieces emulating pieces from a watch that Josef Levi gave him. Banneker's clock worked so well that it struck on the hour, every hour for forty years. Banneker saved the U.S. government from having to have someone to design the capital, Washington D.C., when Pierre L'Enfant took the plans with him after he was taken off the job because of his temper. Banneker drew the plans from his memory. Banneker passed away on Sunday, October 26, 1806.

Dr. Daniel Hale Williams was born on January 18, 1856 in Hollidaysburg, Pennsylvania. Dr. Williams was the first one to perform open-heart surgery in 1893. Dr. Williams founded the National Medical Association and he became the vice-president of the organization. He was also the only Black to be in the group of 100 charter members of the American Collage of Surgeons in 1913. He passed away on August 4, 1931.

Halle Tanner Dillion Johnson was a physician. She came into this world on October 17, 1864, in Pittsburgh, Pennsylvania. She was the first woman to be admitted by examination to practice medicine in the state of Alabama. Booker T. Washington offered her a resident physician position at Tuskegee.

George Washington Carver was probably the most famous scientist. He based his most of his experiments around peanuts. He made over 300 things including peanuts like face powder and soap. He also did experiments with sweet potatoes . He made over 100 products like candy and shoe polish.

There have been other many scientist and doctors like Edward Bouchet. Bouchet was the first black to earn a Ph.D. form Yale in the U.S. We have gotten great invasions form black scientists and we will get many more.

Now test your knowledge on what you just learned

. Good luck!

Scientists



Politics



Businessman



Resources are listed here

To The Civil Rights Project Page
To US Government Lessons Plans
---
George Cassutto's Cyberlearning World

[Lesson Plan of the Day] [Cassutto Memorial] [About the Author] [Search] [Civics Lesson Plans]