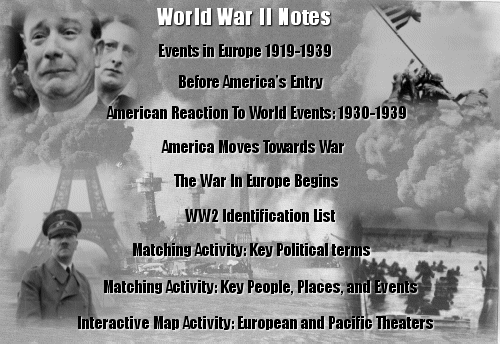 Click on the image to review a section.
[Events in Europe 1919-1939] [Before America's Entry] [America Reacts] [Moving Towards War]
[WW2 Begins in Europe] [Identifications] [Matching Activity] [Key Terms] [WW2 Maps]
---
---

George Cassutto's Cyberlearning World
[Lesson Plan of the Day] [Cassutto Memorial] [About the Author] [Search] [Civics Lesson Plans]
Do not let your fate down; use our exam ccdp certification material, exam MCSE 2008 exam lab preparation and security+ certification exam dumps. Our mcse exams dumps and 1Y0-A15 Certification exam product have all the necessary material helpful in passing the exam.